Hi everybody, I hope this article will be hepful to you. I have included some prebuilt resources to help you along the way. I do most of my design work in Photoshop, but many people don't have Photoshop or the know-how to use it. However, most people have Powerpoint and so, using Powerpoint, I'd like to share with you a template to be able to create your own adverts and an explanation how you can save them as Jpeg images for use on Social Media or your own Websites.
Your finished book Advert will look something like this:
First, we need a couple of elements to start off. Number one is a background, which you can get from google images:
....and secondly the image of our book or books: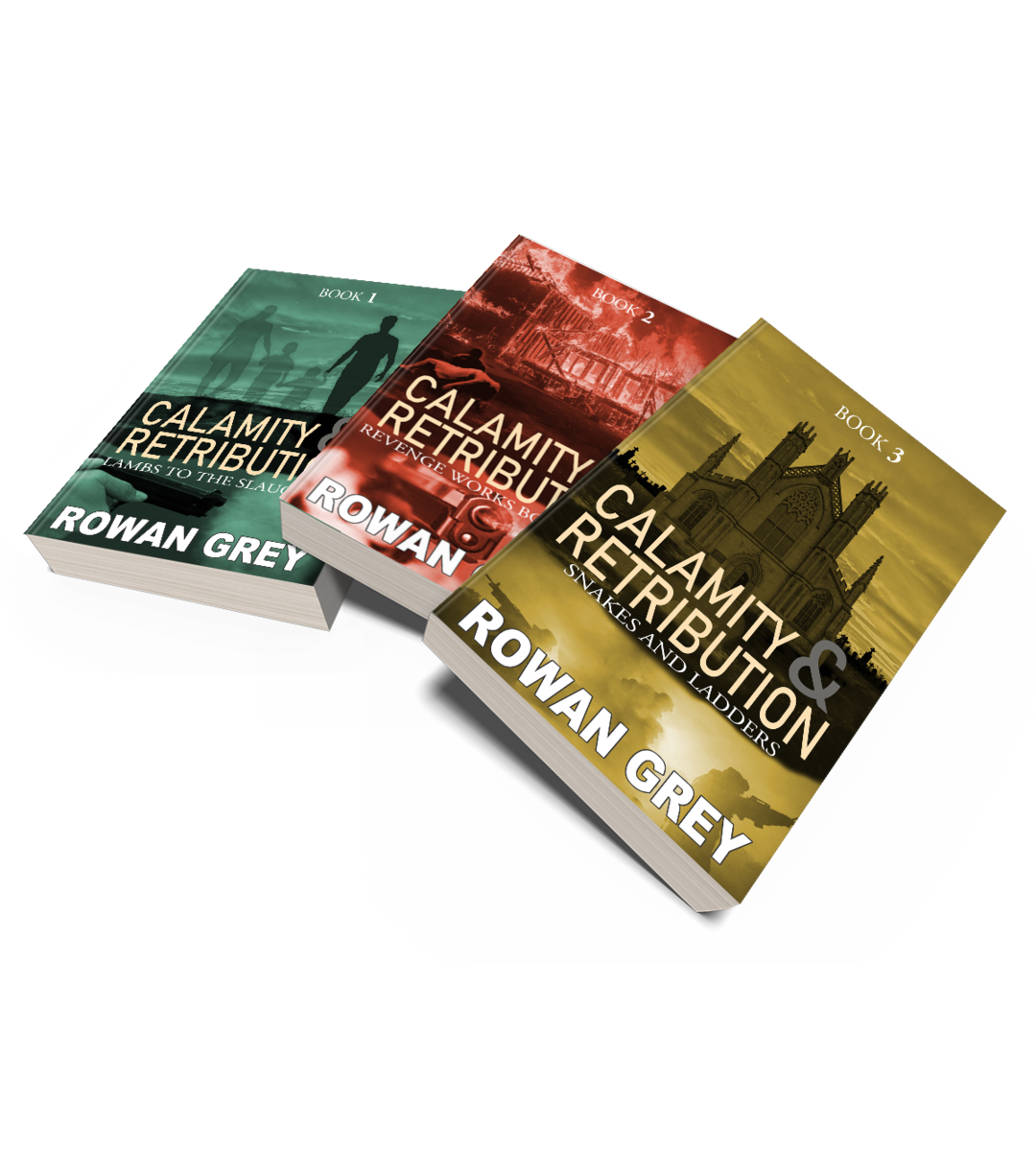 Don't know how to create a mock-up image of your books? 
Visit https://allauthor.com/magic/ - create a free account and add your books. You can now make Book Mock-ups. There's a few free ones to get you started. There's many other places online where you can do this too. A quick google search of 'Creating Book Mock-ups online' will render a few results where you can do it free of charge.
Step 1. Open the Powerpoint Template provided and right click on the thumbnail of the slide and choose 'Duplicate Slide', to make sure you are working on a copy - just in case something goes wrong.
Step 2. Insert your backgroud image and resize it to your needs. Click 'Insert > Pictures > Then, choose your Image'. At the moment this will be over the top of your advert. For best results choose an image that doesn't have any text and is not too fussy. By double clicking on the image you can change the colour of the background, apply artisic effects and do sharpness, brightness and contrast corrections. Once you are happy with it right click on the image and choose > send to back. Then select and delete the exisiting background (left click to select - hit delete to remove).
Step 3. Insert your book(s) image and remove the old one. Left click the current books image and click delete to remove it. Again, click 'Insert > Pictures > Then, choose your Image'. Resize your image to suit your needs.
Step 4. Change the text and pricing to suit your needs.
Step 5. Play with the layout to suit your background image. Drag and drop your books image and text to where you want them to be located for your advert. 
Step 6. Once happy, select File > Save As. Click browse and find the directory where you'd like to save your finished Ad. Important! Change the 'Save as type' to JPEG and then hit 'Save'. In the pop-up - All slides or just this one - choose 'Just This One'. Your image is now saved and ready to apply to your Social Media posts or to your website.
The link below will download a Powerpoint Template which features the 3 different Adverts, shown above. Play around with them and you'll soon have great looking book ads. I hope this helps you with your marketing efforts. 
Click Here to download the template
Best Wishes


Rowan